"I received your Power Guide and i'm very happy you send to me. It will give all the possible perspectives for my future career...I want to now be a computer graphics designer. Today you give me the opportunity to do it at a good price. I would like to think a lot for this..once again, thank you for everything. You don't have an idea of the good deeds you are doing to me." -Michael Aiba
6:11 p.m.
So why do you want to learn Photoshop?
You're looking online looking at the different training options trying to make sense of what could be best for you...but I want to encourage you to think about something that is more important:
"Why do I want to learn Photoshop CS/CS2?" and
"What benefits can I get out of learning Photoshop CS/CS2?"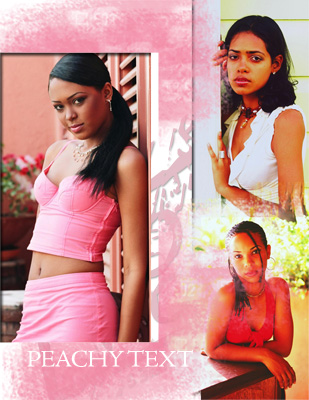 At first it might seem like "oh, I know why...get me to some tutorials."
...but if you take a minute to really think about where you are, be open to what possibilities there are, what you want and where you want to go, you can reveal some more insight into finding the exact resources and information you need so you can more clearly and swiftly achieve your clarified goals and purpose of using Photoshop.
This information is not about 'which selection technique to use' or 'how to master layers' because there are many resources that you can find (and I can help you find) that will do that.
This is about information that you won't find anywhere because there are many places where you can learn the millions of details about using Photoshop which they'll gladly 'sell to you' as your supposed product solution that's right for you.
So take a breath of fresh air right now and relax...let's step back from the millions of little details and hustle and bustle and globally look at the big picture of what's going on and what it means to you...
Many Many people around the world are using Photoshop CS/CS2 as their primary tool of choice in their daily jobs and freelancing efforts.
These people are doing what they love best while getting paid for it.
Now you may just be interested in Photoshop for your creative endeavors specifically (because it is the perfect hobby!) but do realize that you can also earn an income from either selling your works OR by offering your services of being able to create digital imaging results in Photoshop CS/CS2.
Yes, people are earning money daily while using Photoshop as their primary software of choice and doing what they love by applying Photoshop in any of a million different ways. Why can't that also be you?!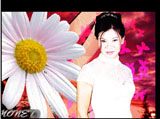 What if you're already making money with Photoshop but want to earn even more? It is possible to earn a good livable income off of being a Photoshop professional and offering your services (if you didn't know).
Hey, if you want some shallow Photoshop fun and dessert without any substance then enjoy the ignorant bliss of the abundant 'clone site' tutorials online; but you'll find that those people who are serious about Photoshop for career or creative profession are at a different level.
Serious Photoshop users also understand that they're going to have to make investment into their Photoshop education. Anyways...
Adobe Photoshop (primarily, but combined with a few other software programs) is the software that pretty much runs our civilized society's professional visual (still image) mediums.
This includes multimedia advertisements, magazines, flyers, brochures, billboards, print publishing, digital photography post production, photo prints, logos, brochures, product packaging, CD/DVD labels, movie posters, web content, posters, digital art and so much more.
Everyday people are getting paid for creating more and more content to add to our visual world. And sorry to say, in most cases those people that are sucking up the fun and free clone tutorials online (rampantly abundant) are not the people (for the most case) who are serious about Photoshop.
Nor are they the ones who are providing content to millions of 'viewers' around the world through the different mediums and getting paid for it. This can be a huge advantage to you as you look down upon those busy worker bees.
However if you've been caught in that cyclical trap but have a feeling that there is so much more that you can do with Photoshop, then I welcome you to find out more and discover the big picture..
Companies today want to 'stand out' from the crowd and get their message across and they will often go outside their own employee base to "outsource" to skilled and creatively effective Photoshop users around the world.
Many companies are also looking for bright young (or older) professional Photoshop users to hire permanently to their staff to be able to create in house publishing, advertising, marketing and visual content creation.
But what matters to You is really all that matters, isn't it?
"..the photoshop power was very very
good it gave me some hope that i can make in that field.
your student" - joey M.. Feb. 23, 2006
Maybe Photoshop IS just a hobby to you and something that you're interested in (if that's the case, I encourage you to keep reading because there is some information that will still benefit you). It can be more than a hobby anyways..
"..thanx i'm learnin alot more then i did at college" -cary candelario
cary_designer@yahoo.com (on some of my training products)
Other people will keep doing their 'thing', the world will keep spinning, but it's up to you to figure out what resources you need and where you stand with Photoshop to get where you're going.
Everyone interested has a reason for wanting to 'learn Photoshop'. And this usually isn't just for the sake of Photoshop itself, its for the results that using Photoshop can bring to your life (which in many cases you would want share with others).
That's why I want you to reflect upon what Photoshop means to you and where you want to go with it.
Every company, institution or resource offering Photoshop training already assumes you know EXACTLY what you want but maybe you're not completely aware of all of the training options that are out there and would like some more clarity.
Gena studiogart@bira.ck.ua
They'll be happy to take your money, but it's up to you to be the educated prosumer so you know what all of your options are and what's best for you within your budget (or ability to get loans).
You see, there's always going to be a demand for hot designers and desktop publishers who can effectively communicate a message through the visual realm (through Photoshop). There is also a large supply of skilled 'applicants' around the world as well.
So at some point you're going to have to choose the right training solutions to set yourself on that level, but there are also other issues as well:
How can you make yourself stand out from other (aspiring) Photoshop professional users? Well I've got some solids answers...in fact,
If you're wondering about any of the following questions which you may ask yourself, then I have some more information for you:
"What different areas can I apply Photoshop in?"
"How can I get myself to a professional Photoshop user status?"
"How important is it to have Photoshop CS/CS2
proficiency in today's economy and marketplace?"
"What job opportunities are available for Photoshop users?"
"How do I freelance to get paid for my Photoshop
services from around the world?"
"How do I create a higher 'in demand' market value for myself in
today's competitive marketplace as a Photoshop user?"
"When can I achieve my creative professional goals
through learning or using Photoshop CS/CS2?"
"How can I find the right Photoshop CS/CS2 training solution/s for me and my needs?
What are all of the options available? Not everyone is the same.."
"How do I become an Adobe Certified Expert"?
"What will it cost for me (in time and money) to get to the point
where I can consistently achieve my reasons for wanting to
learn Photoshop in the first place?"
Well, the good news is that you have stumbled upon the right place at the right time....
I have compiled the resources, done the research and put in my own professional experience into a single reference guide that will help you not only answer these key questions for yourself but really give you the competitive edge AND save you time and money.
I cover all of these key issues that really matter to you. The minor details (how to use the quick mask mode, curves, etc.) are currently so inconsequential that I temporarily had them liquefied (they were insolent) until you really know where everything fits into your life.
Your new viewpoint will make learning Photoshop easier as well because you won't be wasting time and money on the wrong resources with where you're at. I will also lead you through all of your options and their strengths and weaknesses to help you decide what's right for you.
If you're caught up in the 'tutorials' aspect of learning, it might benefit you to take a step back for a minute (if you haven't done so yet) to get some clarity on where you're at and what you're doing.
I encourage you to think about this for your benefit before you might go back to being a busy worker bee without a crystal clear purpose (if that's where you're at).
I invite you to have a much greater understanding of why you are learning Photoshop and what you plan to do with it.
With my guidance, you will have resources that will allow you to save tremendous time, efforts and money to get to where you want to go faster right at your fingertips.
You have the potential to achieve your full goals with Photoshop, but up until now there haven't been any real resources to help you get the big picture on what you can do with Photoshop and where you can go so it's been up to you to try and sort out all of your options completely on your own (which took a lot of time).
The lack of help by the industry on 'why' to learn Photoshop has only stunted or caused a roadblock to more effectively reaching clearly defined goals.
Even guidance counselors will try to sway you in one direction without being more objective in their approach to your potential, your full range of options and what you can do with Photoshop.
Wendy Madison, wsmadison@bellsouth.net
In fact, with so many educational options available in 13 different mediums for Photoshop CS/CS2 training...where do you even start to begin figuring out what is what? Maybe you weren't even aware there were that many ways to learn Photoshop?!
In fact, if you have a certain type of resource right now depending where you're at you could only be holding back your REAL Photoshop growth; not to mention wasting time and money.
Why isn't it that no one else is giving you this information?
I wondered that question myself because I couldn't find it all in one place. Maybe because they're more focused on 'selling you their solution' instead of helping you with the greater problem of what Photoshop means to you, what it can do for you and where it's place really stands in your path.
By the way; Photoshop CS2 is the most worthy upgrade you can get and it's only $149USD.
Adobe deserves every penny for their software.
I found a little info on freelancing here and there but not much overall; so I did some research and went off my own experiences as well to put this information together into a concise, educational power guide for Photoshop users and aspiring creative professionals.
Jackie Graham
I'm going to show you why Photoshop CS/CS2 foundational proficiency is mandatory if you want to become a creative professional or even stand a chance against other qualified applicants for hot job positions or freelancing projects/contracts. In fact I'm going to give you so much relevant information...
Here are just some of the key points of value you will get out of the "Real World Power Guide to Photoshop Success"...
A level of clarity and purpose on knowing what you can do with Photoshop, what it means to you, what you need to do and how you can get there with ongoing industry standard support resources


The best Photoshop training resources based on your needs and desires may not be the same resources as for someone else and which ones are best for your situation now and in the future

How to start from scratch and start freelancing for income

Secret techniques on how to get repeat business and more clients

The pro's and con's to video tutorials training and what you MUST have if you're going to be really successful with them
The hottest freelancing 'meet markets' on the web that will help bring clients knocking on your door

How to become an Adobe Certified Expert for Photoshop CS2

How to develop a freelancing reputation quickly
How to give prospective clients or employers the feeling of wanting to hire YOU above other prospective candidates

Specific techniques on how to set yourself WAY above your competition for freelance projects & bids or job openings

Job opportunities and specific resources where you can immediately start positioning yourself for a desirable job

Why you don't have to get a University education to become a serious Photoshop or creative professional and what you must do instead

The pro's and con's to video tutorials training and what you MUST have if you're going to be really successful with them

What training mediums NOT to buy if you are starting out or getting an intermediate Photoshop CS/CS2 proficiency

How to market yourself if you're based outside the U.S. as a freelancer that gets the job done and achieve worldwide projects

When is the best time for seminars and specific 'focus' areas that will accelerate your learning

Dozens of resources (hyperlinks) where you can start freelancing and promoting your services

Specific educational training links for getting 'hands on training'
and much much more information that will help you as an aspiring Photoshop or creative professional. Even if you're not in Photoshop for the end result of getting paid for what you love doing, you will still get some serious information on your marketwide training opportunities.
This information is really meant for those that take or want to take Photoshop seriously in their life and NOT for those that are content with the multitude of 'free tutorials tricks & techniques' that are everywhere online.
In this guide I will also show you where those 'clone' sites have their place. But like I said, if you're stuck in that rut of endless goodies and know that there is something more to Photoshop and your possibilities, then I encourage you to find out more information right here.
Now, this is a tremendous amount of valuable information that could even make or break a potential career. It could be the single key that could open up the possibilities for you or gives you the extra push to make your goals happen with Photoshop.
It can be lifestyle forming. The "Power Guide" will be a priceless resource to Photoshop users in India, Malaysia, South Africa and other countries because of their need for this information and competitive willingness to get work for their advancing Photoshop skills.
If you're U.S., Australia or U.K. based, a lot of these people are your competition for being outsourced and getting projects to. Don't fall behind!
Roger Mortier roger.mortier@pandora.be
Not only that; the least this power guide will do is will save you time AND money. This knowledge will give you increased personal and Photoshop power.
You will be well-informed and making the correct decisions after a little reflection on the wealth of information in the Guide.
You will have a competitive edge above other Photoshop user's worldwide and will be able to 'enjoy' using Photoshop much more (even if it's for purely creative expression because you'll know what training options can support your favorite focus or niche).
This information will help you get a global perspective on Photoshop, it's power, potential and place in the world, but most importantly how Photoshop CS/CS2 can fit into your ambitious dreams and creative professional endeavors and how you can apply it to the real world.
It's 80 pages of jam-packed solid industry-related relevant information that will help give you the answers to where Photoshop fits into your life, your career, your future and what possibilities and training options there are.
Not only will you have a clarity of where everything fits into place so you can be 100% sure of what you're doing with Photoshop and where you're going, but you will actually have a plethora of resources for which to draw from to help you get there as fast as possible. This will increase your productivity as well.
This will once again save you a tremendous amount of time and the knowledge you have will set you ahead of much of your competition just by knowing the information that is contained.
You'll be able to start competing for freelance positions or jobs almost immediately (once you are ready in Photoshop) and will have dozens of tips and techniques on how to increase your market value to set yourself ahead of your competition and give yourself the advantage.
If you're the kind of person who is caught up in the 'free tutorials' that dominate 'Photoshop's presence' online..I'm going to give you in detail the hard truth on how this is damaging your real Photoshop potential.
Remember, everyone expects you to already know where you're at when you go with their training medium; but I know of tons of people who will go a traditional or other training route just because they thought that was the thing to do without really knowing all of the other options.
Remember if you're serious, you're going to have to make an investment in your education of some kind; I go into this in more detail in the Power Guide as well and how the 'free information or tutorials' online just won't cut it.
Just having the knowledge of all the resources and their weaknesses will give you personal power to know what fits best for you and your budget.
Once you find the right resource/s, then you can be concerned with the millions of little details on 'how to use and apply' Photoshop (and a good resource will cover all of them by the way).
There are people that are buying the wrong kinds of resources with where they're at, are being unfulfilled and wasting extra time and money because they're not getting the foundation built first. If you're honest with yourself, this could have been you so far but that's O.K. It's important to realize this.
You're at a turning point RIGHT NOW with Photoshop and I'm giving you the key to unlock your full potential as well as a tremendous wealth of resources to help you get there as FAST as realistically possible just by having an awareness of 'real world Photoshop', the training marketplace, and the 'on track' details I go into.

Wouldn't it be great to be able to just have the knowledge of what training resources are out there for you, so that you can best decide for yourself?
The Power Guide can help you make those decisions based on your goals and where you want to go.
Also included are DOZENS of 1 click away resources for which you can bid for freelancing opportunities, join high leveraged resources to help you get more work, where to list your portfolio, how to start a portfolio, Photoshop schools, Photoshop training resources, and much more.
Just in research time alone this will save you countless HOURS of time even if you knew where to look. From my experience and insider knowledge I have put all of these resources together for you but more importantly is the information that will help you answer those key questions for yourself.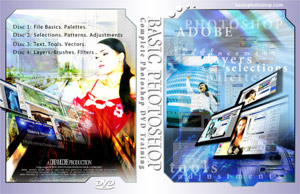 And with all of this information in one place you can use it as a general guide to continue reaching your master Photoshop goals.
You can spend a lot of money on Photoshop education or you can spend less to achieve the same results, but in some cases you might want to go the more traditional route...
in the ebook you will learn what resources or paths would be best for you to reach your goals.
Let me be your 'Power Guide' into Photoshop success. This can be a priceless resource on your journey to achieving the Photoshop and self fulfillment or mastery that you've been looking for. It is the only resource of it's kind in the world.
The "Power Guide" guide will help you be prepared for whatever your Photoshop future may hold for you. If you're going to be a creative professional there is the 'Photoshop side' of things and there is also a 'business side'. You're going to have to get both 'handled'.
I cover well into this business side and how you can set yourself up for success and acquiring income from your work or Photoshop services.
"after just one week of view some of the DVD's I was able to put together sample designs to show to prospective clients and landed 4 paying jobs..."..the training has been a great help to me and I would definitely recommend this training to those who really want to get into really learning Photoshop and not have to worry about being overwhelmed."
Brandon Spain bspain@sport.rr.com (on PhotoshopDesigner)
Now because this ebook is brand new, I'm trying something out. The information it contains is cutting edge, up to date and will really help you answer all of those key questions and give you the resources you need to advance.
I have priced the ebook at $39 but because it is new and I want to get some more feedback on it (as well as a few more editorial polishes), I'm going to let you get access to this 81 page printable PDF eBook, "The Real World Guide to Photoshop Power" for only $17 as an instant download.
But before I get you to the download I want to talk a little bit more here..
You see, it's not the little tutorials here and there that really matter until you know where you stand with Photoshop and your future. Then all of the little details have their place in the big picture so that when you become a 'busy bee' you will be working with a purpose.
But if you're getting caught up in which selection method or tools to use in a certain situation without understanding what you're actually using Photoshop for or where you're headed, then you're just cheating yourself and not coming close to unlocking your real potential (not to mention wasting a lot of your time).
Even if you know you have a strong purpose and reason for using Photoshop, I DARE you to say that this resource couldn't help you!
It's really just about everything that matters here with you and your relationship to Photoshop and where you want to go with it in your life. I also give you dozens of resources that you can directly go to (through hyperlinks) that will help you learn Photoshop or make more money with it.
If you've been wasting your time or felt that something just didn't feel right with the training methods you've been using then..once again;
I'm offering you a big perspective view on the value of Photoshop CS/CS2 in your life. Once you know where you stand and where you're going, then you can (further or begin to) dive into all of the (fun) details with the training solutions that you choose.
Because if you keep doing the same thing that you're doing you could just being going in a circle (who knows!?). But if you can align yourself and get yourself on track along with the right resource, you'll be more productive with your time.
And then you FEEL GOOD about it because you know where everything stands and that you're going straight through to your goals the best possible way for you. This is like a burden released off your shoulders AND you'll be taking advantage of the best resources for you for saving time and money (priceless).

You can look at all the other busy worker bees working on something in Photoshop that might not be getting them anywhere that really matters in the big picture and laugh (if you want).
I know on some points I'm repeating myself but I think it's important that you do take the time for your benefit to answer a few questions for yourself.
Remember that Photoshop is just the tool to reach your REAL desires. But to get there, the main thing is getting that area handled of 'how to learn Photoshop'.
I can help you of course, cover all the million details of getting a foundational Photoshop CS/CS2 proficiency in an all in one training solution that you can reference at any time with my TutorialKey solution.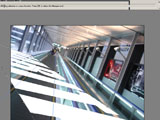 However even that may NOT be YOUR best option...you have to go through the "Power Guide" eBook to find out what will work best for your situation and level of experience.
You can soon have control over 'what' you're doing and you can see that those little details have their place and that they're not your king or causing extra confusion or drama.
This way you won't get as frustrated on all the small stuff and can handle the pressure more because you have the global understanding of what it means in relation to where you're headed or if you should be focusing on something else instead.
Knowing that you just have to get Photoshop handled is a relief because then you can take on all of the little details quite effectively.
Remember I also cover the entire marketplace of Photoshop training resources but also educate you on what benefits you can get from using Photoshop, how you can freelance and greatly increase your marketability, how to look for Photoshop jobs and much more.
All of the training mediums that I cover (13 of them in the Chapter on your Photoshop training options) when you seek them out still won't individually answer the main question of "what's in it for me if I take my time and money to learn Photoshop from you (or any other source)?"
...You see they already assume you know where you stand clearly (they're not going to help you on that) and that THEY are the BEST solution for your needs where you're at...but what if they aren't? They don't care. They'll give you exactly what they say (I hope) but you'd better know which are the best solutions for you.
If you're just expensing out for random training solutions at the wrong point in time you're spending way more money than you should. Fortunately I give you the bird's eye view on the pro's and con's of the different training options as well as many personal recommendations.
The "Real World Guide to Photoshop Power" is simply the fastest way to realize your real goals with Photoshop and then set out to achieve them with the leverage of time and knowledge on your side.
You can even save a LOT of money on your choice of education options with this information and be comfortable in making the decisions that you do make.
The benefits you can get from this "Power Guide" to many people can be lifechanging. So here's the deal, I want to do something special for a limited time.
You are obviously someone who is interested in having this level of knowledge, awareness and personal Photoshop power for the real world because you have read this far...to me you have qualified yourself.
You are worthy of this information because it is NOT for everyone. And I really don't want just everyone to have this, only the people that are serious about their Photoshop future and what possible role they can play in contributing to the world in return for personal satisfaction, income or both.
So what I'm going to do for a limited time is give you this information for free.
Yes, that's right, not even for the discounted $17USD price.
There is no catch except that I may soon start charging the $39 (or $17) for this downloadable PDF ebook. I want you to take the information and get something out of it and apply it to your life.
This information is valuable and wasn't free to come by because it took not only my time, but experience to compile it all together. I take a global perspective on the marketplace and give you the best advice and resources I can to help you out.
I am also aware that I can sell a lot of these at that price ($39) or even higher especially because no one else anywhere is giving all of this information or even bringing it up, but it's what really matters.
You don't want to learn Photoshop for the sake of learning Photoshop, you have to use it to get the myriad of results that you are looking for.
The industry has left you to fend for yourself and figure it all out while spending your money until now.
Please don't discount this information in your mind though, because it is extremely valuable and can save any Photoshop user a mound of headaches.
Prepare and arm yourself to become (or at least have aspects of) a creative professional Photoshop user.
So take this resource, read it, print it (just don't redistribute it) and get some value out of it and apply it to your life. Feel free to let me know a short 'testimonial' of the value it has or what you think of it, how it has helped you, etc.
Sending me a testimonial is optional but I'd appreciate it for when I can start selling it. You can send to orion@photoshopdesigner.com
Just click here to get your printable copy of the "Real World Guide to Photoshop Success" absolutely FREE for a limited time. When it opens in the browser, I recommend to immediately save it to your hard drive; from there you can open it and print it, etc.
Donations are appreciated as I will very soon start charging officially for this information.
You will need Adobe Acrobat Reader to view and/or print the 83 page PDF file.
The only other thing I can say right now is, yes I do offer a complete Photoshop CS/CS2 video tutorials training solution but you're going to find out about your many other options as well in the "Power Guide" and besides; even if you were a little bit interested in it, I'd want you to make an informed decision on whichever method/s you do choose for your Photoshop training (I cover 13 different mediums).
That's it for now and click on the download link above to get your "Power Guide". I just know that it will help you out a lot and in many many ways. Get it now before I start charging for it!
Orion Williams
Adobe Certified Expert, Photoshop CS2
TutorialsTraining.com
p.s. wouldn't you be a little more comfortable knowing 'exactly' where Photoshop stands in your life, what your odds of financial success with it were, specifically how to increase your marketability, having resources to get work, edging out your competition, AND having a clear understanding of ALL of your training options and what they mean to you?
...Then just get your (currently free) copy of the "Power Guide" here right now on printable PDF and give yourself the gift of personal and Photoshop power to unlock the key to your future.
p.p.s. Eventually I would expect 'something' in return somehow (karma) from a percentage of those who download but if I feel that too many people are just taking this information and running with it without even saying thanks, I will immediately start charging for the download.